The current officers for the club are as follows:
President:
Rick Wiker
Treasurer:
Ramesh Tatavarty
Social Director:
Wenbing "Bing" Song
Western Court Directors:
Mao, Ching, and Sigen
Junior Program Coach:
Sigen, Ching, and Fred
Webmasters:
Sigen and Kelvin Chen
The Catonsville Badminton Club is part of the Baltimore County Department of Recreation and Parks. The Club was formed in 1962 by Henry "Hank" Bonnet when Baltimore was a hotbed of American badminton. Although none of the founding members are still active, the Club remains vibrant with a mix of players from many countries in addition to a large local contingent. Members span a wide range of skill levels; training in badminton fundamentals is available along with opportunity to play with players of other levels. Although family memberships are available, this is primarily an adult club; during crowded conditions, preference is given participants age 16 and older.
The club is an active supporter of high school badminton. Several members, including Rick Wiker (in yellow and white below, who has run this very popular club since 1978), routinely assist local badminton coaches. The club also supports a local high school scholarship program and is a member of the national USABadminton organization.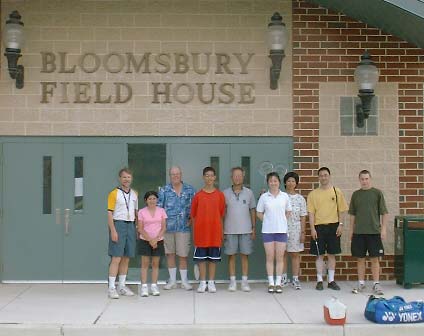 Members range from age 16 (high schoolers are welcome) through the 70's. Several have won high school, state, regional tournaments and have played in national championships. Doubles are encouraged and two game sets are the norm.
Dues are very inexpensive ($25 per year) and provide gym time, nets, and free nylon Yonex Mavis birds. The dues also help sponsor local scholarships, end-of-season parties, and feather birds for the workshops. Tournament quality feather birds are also generally for sale to members for approximately $10/dozen.
When the night is over, you'll be glad you came to this friendly club!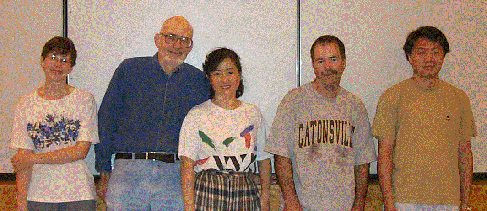 For Baltimore Sun article, click
here
. For details about other Catonsville Rec & Park programs, click
here
.