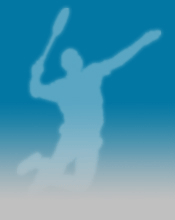 Coaching Facility for the Catonsville Badminton Club.

Sundays, 7:00pm - 9:30pm

Location:
Western School of Technology and Enviornmental Science.
100 Kenwood Ave.
Catonsville, MD 21228

Map to Western Tech

There are six courts available, two of them are used for training.

The Gym is NOT attatched to the school. It will be the first big building you see as you enter Western's property.